The Everly, Putrajaya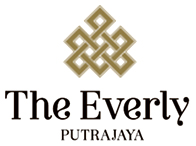 Address:
No.1 Jalan Alamanda 2, Precinct 1, 62000 Putrajaya Malaysia

Contact:
Tel: (60)3 8892 2929 Fax: (60)3 8892 2828
Email: tep@everlygroup.com

Coordinate:
2.93817 (Latitude), 101.709 (Longitude)
Distance:

KLIA to TEP : 35.8km approximately 35 mins*
TEP to KLIA : 43.0km approximately 40 mins*
KL to TEP : 29.3km approximately 30 mins*
TEP to KL : 31.5km approximately 30 mins*

*Subjects to traffic condition

Transportation:

Putrajaya is serviced by ERL which is specially designed for the public who frequently commute to Putrajaya. You can board at either KL Sentral or any of the intermediate stops - Bandar Tasik Selatan, Salak Tinggi or KLIA. With a departure schedule of every half an hour from KL Sentral and a total journey time of 17 minutes. It is the fastest mode of public transportation. Once you have reached the station, take a NadiPutra Feeder Service Bus no. 300 or 302 to Alamanda.
Other bus services: For a more scenic journey, bus services are available from various stations.
Taxi: Any metered taxi to get to Alamanda from KL City Centre would only take 30 minutes.